This is a sponsored post written by me on behalf of Sprout Organic Foods . All opinions are 100% mine.
"I don't like soup." "I don't like this casserole." The list goes on and on. This is how dinner goes with Hannelore (my oldest daughter). I don't know where it all got messed up, but she is so very picky. I thought I fed her a variety of foods as a baby. Thankfully she does like her fruits and vegetables, at least enough of them that she will get enough each day.
My fear is that I have two picky eaters. I want to help Isla (my youngest) by starting early with her. Research shows that developing a love of healthy foods early on helps foster healthy eating habits for life. That is exactly what I want for both my girls. I have made progress with Hannelore, but Isla is getting MORE healthy options from the start.
A little more than a month ago I wrote a blog post about a brand of pouches that I love and my daughter loves (actually I use the pouches for both girls at times and they both love them).
Sprout Organic Foods
offers delicious blends of whole fruits, vegetables, and grains giving babies greater exposure to wholesome foods. Like I said above that is exactly what I am striving for.
Sprout pouches consist of whole fruits, vegetables, AND grains. I love it because many of the competitors only have fruits and Sprout consists of all of these things for a delicious blend that my baby loves. There are no concentrates or preservatives. They are non-GMO as well! There are no harmful or unnecessary additives. Sprout only uses ingredients like those that would be found in your own kitchen-nothing artificial. NO SURPRISES. All around I love their
Mission & Values
.
In my last post I wrote about their honesty pledge. I thought to myself that of course they will have the same ingredients that the front says. I thought that was common sense. That there was no way they would put other fruits in it. So I went into my local Babies R Us store and started comparing Sprout with their competitors. I started looking at what was being advertised or displayed on the front of the pouch versus the back label.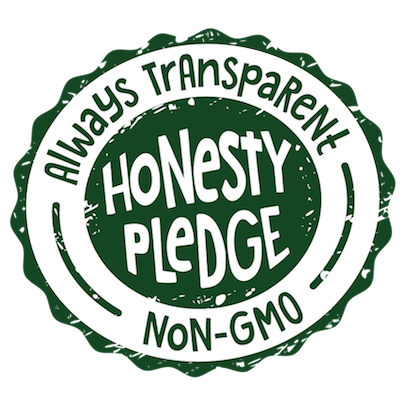 I looked at the first 6 ingredients (those are the most important ingredients and the ingredients with the most proportions). I was surprised. Check out what I found below.
Competitor #1
This label right here proved to me that Sprout is a brand committed to providing consumers simple, pure, honest ingredients. Although there were no added fruits in the competitor's pouch there were some added acids. See the comparison of Sprouts Mango pouch below. I love the part of the label that says "Contains nothing but".
Look at the next competitor.
Competitor #2
This one shocked me more than competitor #1, because the very first ingredient (the ingredient with the highest portions) isn't even on the front of the pouch AT ALL. Then the second ingredient is water. The 6
th
ingredient isn't on the front of label as well. I honestly didn't think I would find an example like this, but I did and I was very surprised. Once again compare it to one of my daughters favorite pouches below.
Once again with Sprout, what you see is what you get. No guessing! No wondering!
Stop by your local Babies R Us so you can receive a $10 gift card with a $25 Sprout purchase and while you are there
I encourage all you moms to flip over Sprout pouches and make sure the back label matches the flavor names on the front of the pouch. I can guarantee that they do and I also believe your kids will LOVE the flavors. My picky child even loves all the flavors. I am so grateful that I found a product that my kids love AND that help me rest assured that they are getting the nutrients they need in a natural way.