1. Tell him what he does to make him a fantastic father. Give him specific examples.
2. Send him an email. Tell him that you are thinking about him and that you love him and all that he does for you and the kids (if you have kids).
3. Take him to go get something nice that is new. This will make him happy. My husband likes to dress nice. He is seriously so picky sometimes, but I love it. So going and getting him a nice new shirt, pants, or shoes means a lot to him. Money does not buy happiness, but it is fun to get new things every once in awhile.
4. Text him. A simple text telling him that you love him and are thinking about him. It does not have to be big to let him know you care.
5. Is he stressed? Plan a fun date where you two can get away from it all and relax. It does not have to be elaborate. You can give each other massages. If you can splurge then go get couples massages. Have fun together!
6. Leave a message on his voice mail. I did this just the other day and it made his day. It made him happy to know that I think about him during my busy days.
7. Is there something on his to-do list that you can do? Get his car washed, take his dry cleaning in, or anything else that will take some stress off of him.
8. Talk with him about his talents and praise him on them.
9. Remind him of all the good he has done throughout the past week, month, or year for you or even others.
10. If you have kids have them write him notes or draw pictures about things that they love about him.
11. No nagging! It is the world's greatest "Life-Sucker". When you nag it does not mean that it will get done any faster.
12. Post on his Facebook wall or on your Facebook wall about how he is an awesome husband.
13. Do something unexpected. I like to do something that my husband and I did together when we were dating when we did not have as many responsibilities as we have now. Go to a drive in, go swing on swings, go lay under the stars and just talk. Maybe even make out…that might be fun *wink.
14. Do something TOGETHER that he enjoys. Make a date out of it and make sure that you are enthusiastic about it. If you are moping because it is not what you want to do then it will suck the energy out of him.
15. No dumping when he walks in from work. Give him a hug and a kiss and let him unwind. This can be so very hard. This was one of my new year's resolutions and I still struggle with it, but it makes a world of difference in his attitude if I can be cheerful when he gets home.
16. Suggest that he take some time to go pursue a hobby. Some guys do this just fine, but my husband works and comes home and works at the house. I am constantly reminding him that he needs to get out in the world and do something he loves. With you suggesting him to do this then he will feel less pressure to get those "honey do's" done around the house and be able to relax and have fun.
17. Send him a letter in the mail to his office. This will brighten his day at work.
18. Give him one night on a regular basis to do something he loves. This seriously is the best thing ever! Give him one night where you don't nag and he gets to do whatever floats his boat. I will elaborate on this on my Monday post. So come back and check it out.
19. Praise him out loud to your family or friends.
20

. Initiate a great sex session. This is not something that I am very open about. I don't know why, but I am not. However, I know how important it is to be intimate with your husband. What better way to show him that you love him than initiating that intimate time?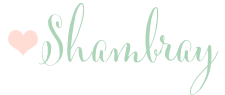 I have linked up with
The Party Bunch
, Monday Funday,
Take-A-Look Tuesday
,
Too Cute Tuesdays
,
Show Me What You Got
,
Look what I made Wed
,
Hit Me With Your Best Shot
,
Wow Me Wednesday
,
Whatever Goes Wednesday
,
Whimsy Wednesday
,
Show + Tell
,
Artsy Corner Thursday
,
The Creative Exchange
, Thrifty Thursday Link Party, Handmade Hangout Party,
Creativity Unleashed
,
Flaunt it Friday
,
Pinworthy Projects Party
,
Frugal Friday
,
Inspiration Gallery Link Party
, City of Links,
The Link Party Palooza
,
The Creative Collection
,
Linky Party: DIY Inspired
,
Super Saturday
!